There is a great deal of opportunity for potential business growth through live event and remote production. Consistent video streaming productions with the goal of making your businesses grow is the key. There are several essential factors of communication, technique, and an authentic approach to live streamed events is immensely instrumental for the widespread distribution of their content and the products that they want to promote as they market themselves.
Topic Relevance and Audience Building
Before a live streaming event can even come into mind, the fundamental concept of any business is what particular area it will focus on. Having an enthusiastic and exciting personality can be a great asset in attracting viewers when live streaming. However, the relevance of the topic is what essentially grabs and keeps the attention of the audience when they tune in for the live stream. Also knowing what type of audience this topic attracts will help situate the visual aspects of the live stream. A great way of focusing on an audience that can be built and expanded upon is by involving relevant influencers in the live stream. Having influencers to leverage off of will essentially attract the audience they already have to the live stream, hence building the chances for greater promotion and outreach.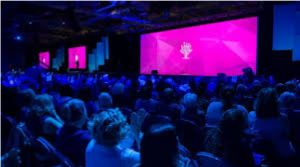 Audience Engagement during your LIVE Stream
A professional live streamer understands that reading from a script can make the live stream dull, lifeless, and detrimentally destructive in garnering an audience, regardless of the topic they are discussing. Communication is an essential factor towards maintaining the connection a live streamer has with their audience, which they need in order for their business to maintain routine consistency as it experiences constant growth. Having an outline for every live stream can be useful because it helps to be prepared and organized to a certain extent prior to any live presentation. However, the connection a professional builds with their audience is not a step by step process that can be formulated into a manual. Communication can go hand in hand with technique, and the connection a live streamer maintains with their audience can be accomplished, especially when they open themselves to directly engaging with their audience during the live stream. This technique can be applied by having the audience become part of a questionnaire, or even through asking a question as simple as "Can you hear me all right there Chris," which not only makes the act of engaging with someone in the audience more effective in building that connection. This approach also makes it more personal for them in that they've taken time out of their day to actively listen and participate with a live streamer and the topic they are discussing. Engaging with audience members to a personal level will boost the outreach capabilities of the live stream as more people see it to the extent that they can share the live video on their personal social medial profiles simultaneously, which will then expand the overall capacity of marketing and distribution.
A majority of the live stream views come from the replay and not the live stream itself. This applies to all live streamers. Therefore it is important to build a live stream format more around the replay viewers than the first comers. While most live streamers spend the first few minutes waiting for their audience to show up, a more effective option is to start the live stream for the replay viewer by asking a question with a value statement up front within the first five-seconds. Doing this when a viewer watches on replay, the very first thing they will hear is a question or comment designed specifically for them, which only strengthens the element of communication between live streamer and audience.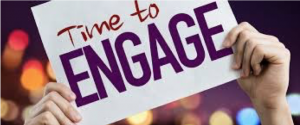 Professional Live Streaming Platforms for Virtual Events
Aside from the elemental components of communication, technique and authentic approach, professional live streamers use platforms such as Vimeo and On24, which have allowed for them to market themselves and their business to a great extent. Vimeo's simulcastingfeature allows for live streamers to simultaneously live stream events through social media apps such as Facebook, Twitter, and Youtube, while On24's pollingfeature has given them a greater means of engaging with a webinar audience on real-time by posing questions, which they then share the results with webcast attendees as a means further marketing themselves and the business they are trying to grow.
There is no be all end all solution to the means in which a professional live streamer can market themselves in the process of promoting and growing their business through social media and the many technologically efficient options available for widespread distribution of content. Each has their own means of contributing to a live streamer's capability to actively engage with and build an audience. However, the central factors of their communication with their audience, the techniques they use, and their overall approach are the teeth that give their implementation of content through platforms like Vimeo, On24, and the many options the growing digitally integrative world offers as much relevance as the topic they choose to discuss as they go live.
To learn more on how to professionally live stream, then check out https://www.inc.com where plenty of tips and tricks can be found to help a live streamer in their desire to promote and market their content more professionally as part of the business they intend to see grow and expand exponentially.
Our Fort Lauderdale-Based Television Production Studio has all sorts of video production services to take your business to the next level. Call (754) 238-3200 for details!